Posted by Madeline on 29th Jul 2022
The Digi SM 6000 is a highly efficient scale using the latest technologies, allowing for swift sales and a smooth process for both the operator and the shopper.
OVERVIEW
The Digi SM 6000 shows an incredible improvement in the use of technology to make business more efficient and keep high rates of success within the business using up-to-date machinery. This scale features e.Labels with Hi-Touch or InfoTags, introducing tap sensor technology rather than preset keys, reducing human error and eliminating the need to memorise PLU numbers. Further unique features include e.Sense, allowing you to accurately track wastage and Speed ID, enabling for a clerk password with near field identification in the form of a tag or wristband.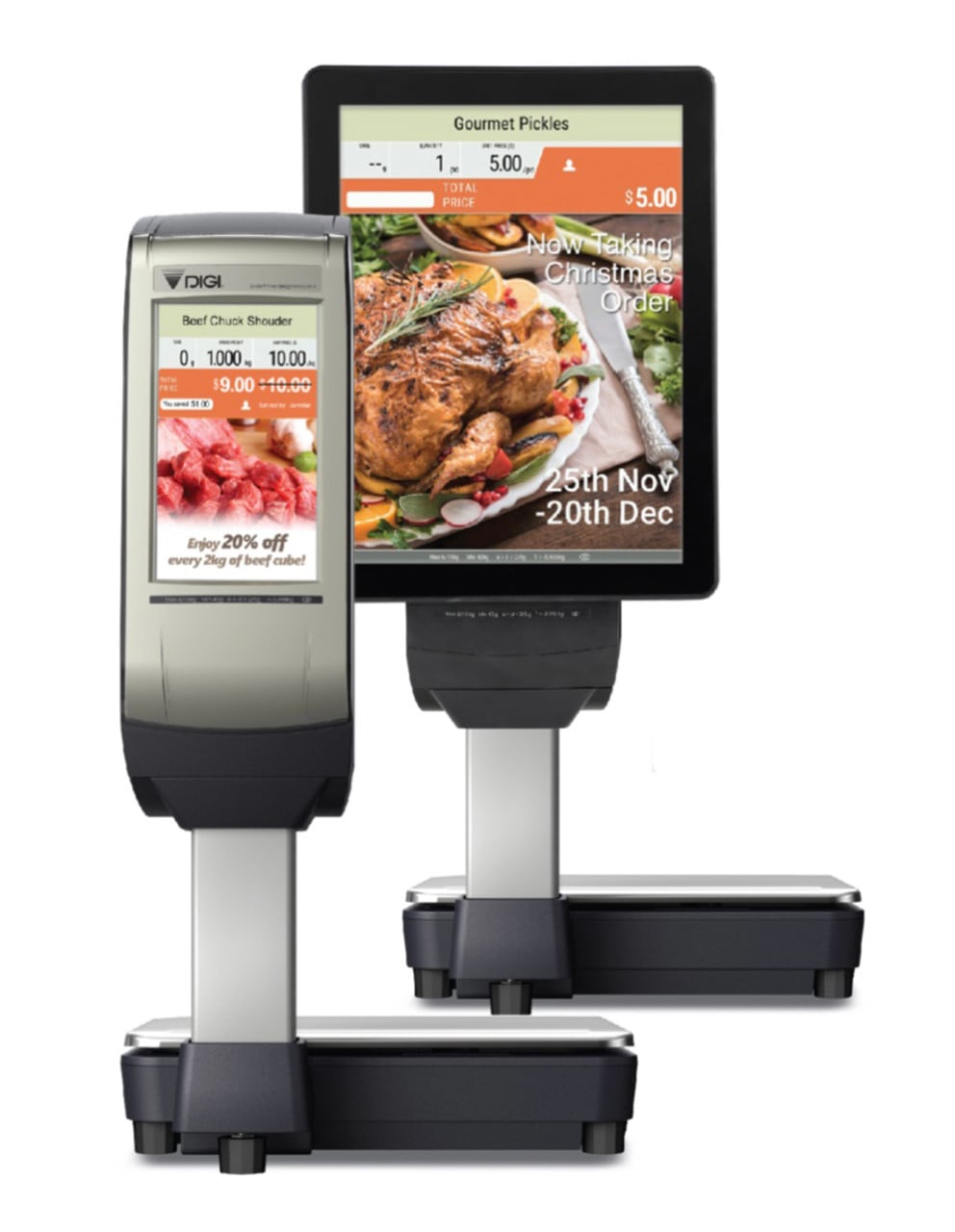 FEATURES
The low-profile platter and anti-stick operator screen with capacitive touch, as shown below, makes this product stand out. Additionally, the SM-6000 retail scale can automatically highlight allergy information, printing labels which fully comply with Natasha's Law (food businesses must provide full ingredient lists and allergen labelling on foods prepackaged for direct sale on the premises). The dual printer allows for both paper and sticky labels to be printed, and a card machine can be connected by Bluetooth to the scale, with no need for the operator to enter the amounts. You can choose between a double 15" screen and operator screen or a double 8" screen and operator screen, as displayed in the image above, allowing you to choose the most suitable size for your usage.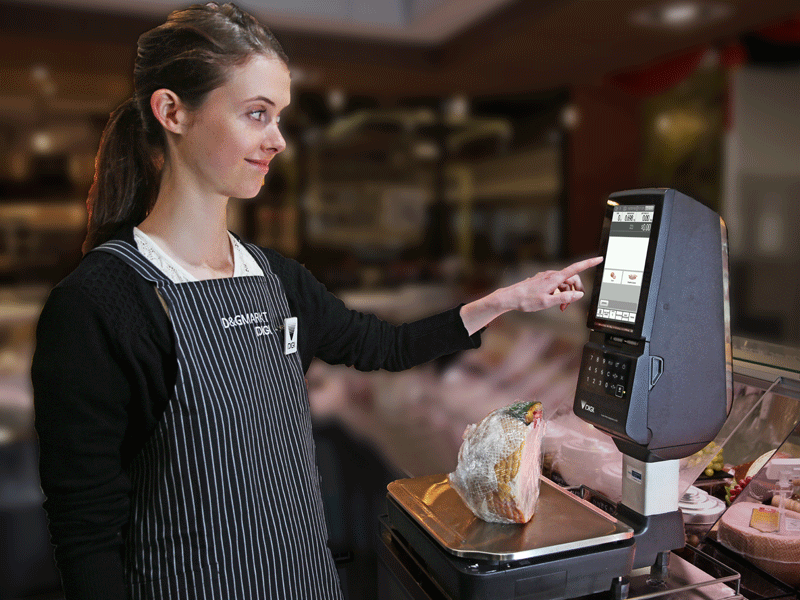 Managing money is made easy through the ability to link into the scale, change prices, add products and check totals, via the internet from anywhere in the world by using a smart phone. This allows for a faster, modern approach, improving general efficiency, and reducing physical queues. Furthermore, you can fit in twice as many label prints on a single label roll without the liner film sheet and enjoy zero backing paper waste, as well as create different label prints of variable lengths at ease and reduce roll replacement for workplace efficiency.
Speed ID enables automatic clerk identification via RFID technology while preventing unauthorised access to the scale, allowing hassle free user login without the need for manual keys.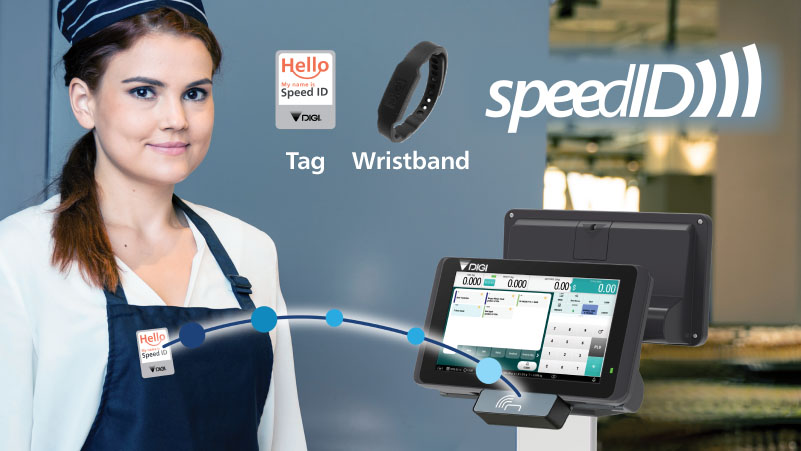 The SM-6000 helps save energy and electricity - in line with the 80PLUS silver credential, SM-6000 let businesses enjoy savings on electricity during operation hours!
This scale proves itself to be an excellent choice for anyone wishing to run a smooth, efficient operation with happy customers. The numerous functions and features allow for more personal and comfortable customer experiences, as well as effective business for operators. The price of this scale varies, due to the wide variety of options meaning most customers will require custom pricing. However the cost is still a lot less than any of the competition!
This video gives a visual explanation of how these features work and what it all looks like! -
For any questions you may have, please get in touch using our email address - enquiries@smsfoodequip.com
Or call us on - 01625 827827